After spending a lot of time at home in the last year, we know exactly what we want, right?
Here's a guide for what's IN and what's OUT for your Home Decor in 2021!
The Classics always have a Place in our Hearts
You can never go wrong with a timeless feel. A classic White Kitchen will always shine and can be personalized to your taste with wall decor, towels, and dishes. Natural walls have started to shift from beige and eggshell to soft grays, but the idea remains- keep the base simple, and personalize the decorations. Another kitchen item that always grabs attention is the granite countertops.
We're Done with these Uncomfortable Trends
Industrial was all the rage for a minute, but we're tired of it! Say goodbye to Edison Bulbs, Exposed Brick, and Visible Pipes.
Uncomfortable angles anywhere are quickly being kicked out of the house. Vessel sinks are gone! Open shelves are over! People are also sick of floral and shabby chic furniture. It may be trendy for a minute, but it's not worth the commitment.
What should you be shopping for? Read on!
2021 is looking extra Cozy
The results are in! We have a new list of home expectations after being stuck there for months on end.
The Home Office
With more people working from home and more offices moving virtual, a home office is necessary! We need a place to close the door and focus on work because sitting on the couch with a laptop isn't going to cut it anymore.
Define this Space
We all love our open concepts, but it started feeling like we were stuck in one room for all of quarantine. We're ready for a little separation, maybe some faux walls or transparent definition. We need clearly defined rooms to better organize our home life.
Step up the Tree House
When the playgrounds are off-limits and summer camps are canceled... the energy has to go somewhere. The solution looks like a lot of fun post-set-up. A next-level play area, indoor or outdoor, is a haven for the kids and the parents.
Give the Bathroom a Brain
Heated floors, touchless water features, automatic lighting, welcome to the Jetsons. These upgrades are mostly to prevent high-touch points, but they're also awesome!
Take the Square Footage Outside
Don't be limited to indoor space! Add a living room or expand your kitchen outdoors.
And Bring the Outside In
Adding greenery inside will add color, life, and fresh air to your home. If you lack a green thumb, fake plants can still spruce up your space.
Nostalgia is all the Rage
The 80s, 90s, and Grannies are Back! We're talking about color in the kitchen, retro furniture, artful walls, rattan accents, and the overall comfort of going to Grandma's house. Grandmillenial is the term for this trend of taking inspiration from Granny and adding a modern twist. Instead of avocado green cupboards, picture sage bottom cupboards with white top cupboards. Imagine actually using grandma's chinaware. Think cottage cozy. Check out some picture inspiration!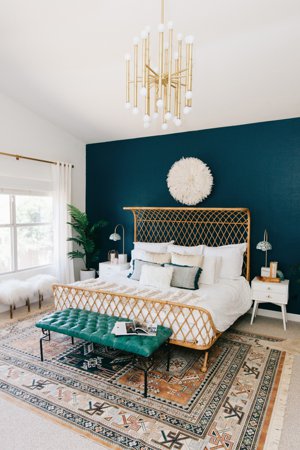 What are your favorites from this list? Let us know in the comments!